Sample Plan
Lifestyle Goals for John and Ann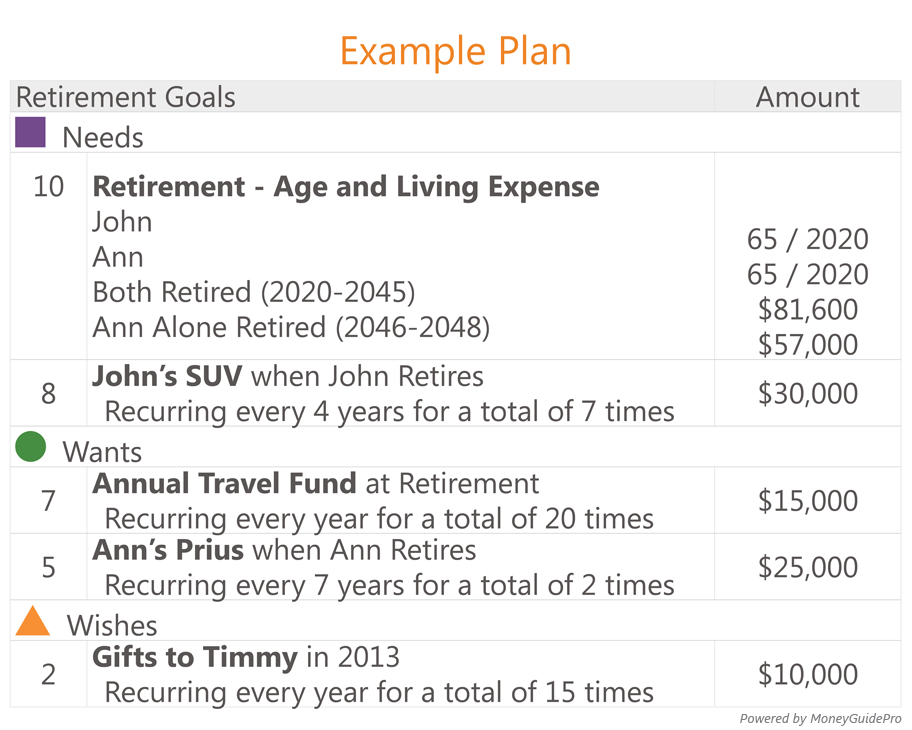 After identifying all their Goals, we gathered information about the resources they will use to fund their Goals (including current investments, savings, and retirement income) and then had a conversation with John and Ann about their loss tolerance (they're fairly conservative). Next, we crunched the numbers to answer their question:
"How can we be certain we'll reach all of our Goals?"
And the Answer is. . . .
John and Ann can't be certain. Unfortunately, because future returns are unpredictable, no one can be certain they'll reach their Goals. But they can be more confident. Here's how:
First, we calculated the Probability of Success for John and Ann's Current Plan using a Monte Carlo Simulation. Because the Probability of Success for their Current Plan was too low, we worked together to see what changes might improve their results.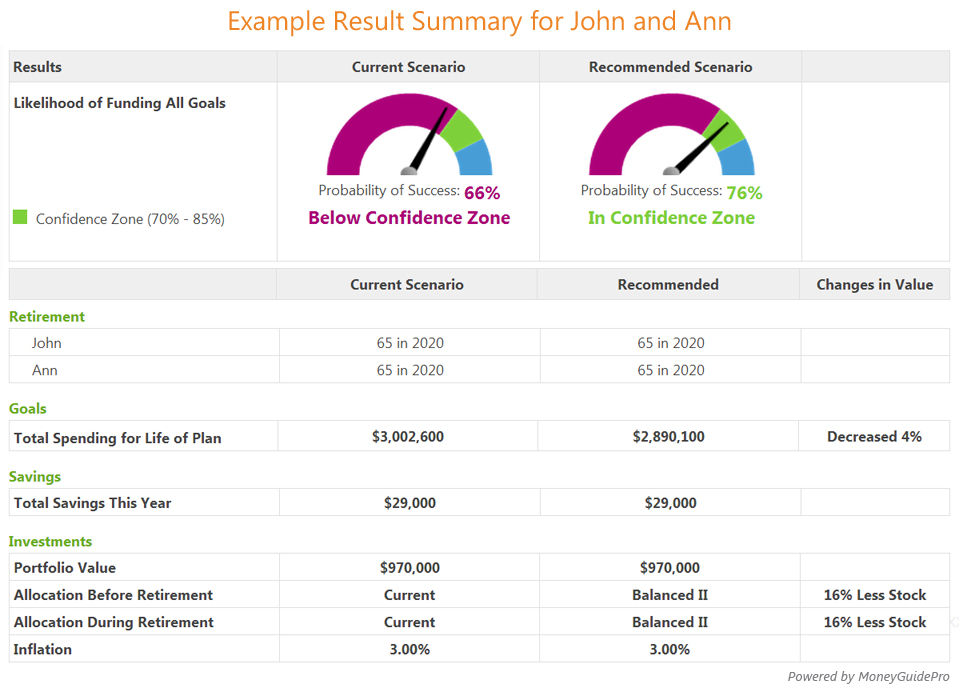 Request a plan